Top 50 Amazing Car Accessories You Should Definitely Own
Your car is probably one of the most important things in your life. It helps you reach your destination fast and gives you the freedom to travel anywhere you want. But just like any other machine, to make the full use of your car and have a fun and easy ride, you need to have some essential accessories. This way, you can ensure that you can drive smoothly and with style.
In this article, we're going to reveal the top 10 amazing car accessories you need to have to make your ride smoother.
Let's begin.
Portable Electric Heating Lunch Box
Do you remember the times when you had to go for a long drive and there were literally zero restaurants on your way? That must have been a terrible experience. And we all have faced these kinds of situations. That's why it's wise to keep some lunch with you. But the food will get cold and then it'll taste like dirt within one or two hours this way. Don't worry, we've got a solution.
With this portable electric heating lunch box, now you can eat your food hot anytime, anywhere. Just plug it in your car with the cables and it'll instantly and uniformly heat your food so you can have a happy meal long after you left your home.
Material: Stainless Steel + Plastic
Size: 24 x 18 x 10 cm
Capacity: < 3 liters
Package Content: 1 Spoon, 1 Fork, 1 Heating Lunch Box, and 1 Charging Cable.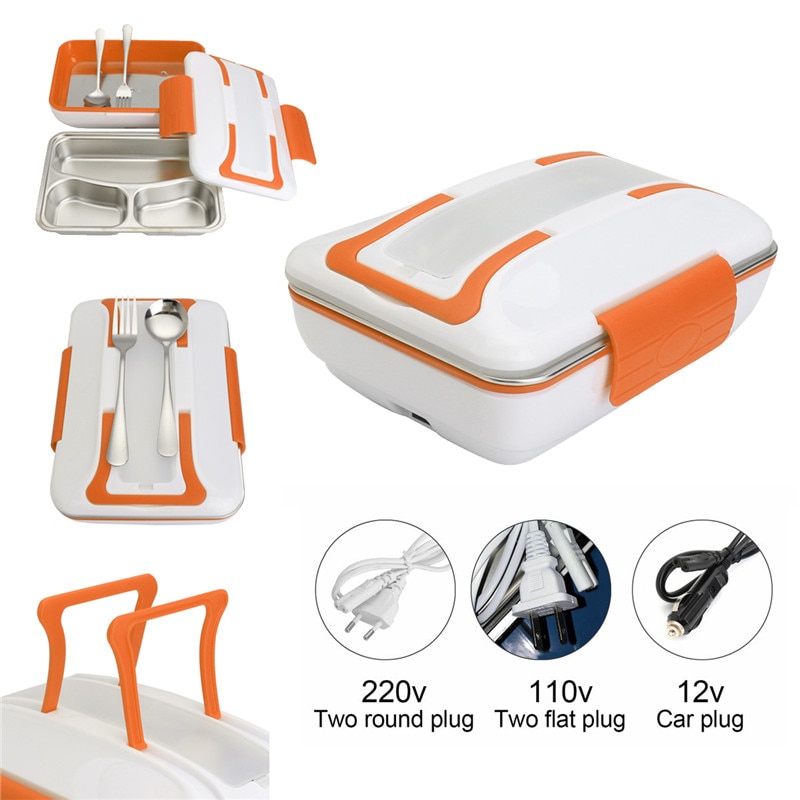 Horseshoe Hanging Ornament For Cars
People say that a horseshoe hanging ornament brings good luck when you keep it hanging in your car. Whether it's true or not, it definitely does one thing. It makes your car even more attractive. That's why we're introducing this captivating horseshoe hanging ornament for cars that will take the charm of your car to the next level. It's so beautifully designed that people will get absolutely speechless the moment they notice it. Just hang with on the rearview mirror of your car and let the compliments come in. Plus, it can be a perfect gift material too.
Length of the sling with pendant: 270 mm
Pendant Size: 50 x 38 mm
Material: Zinc Alloy + Polyester
Quantity: 1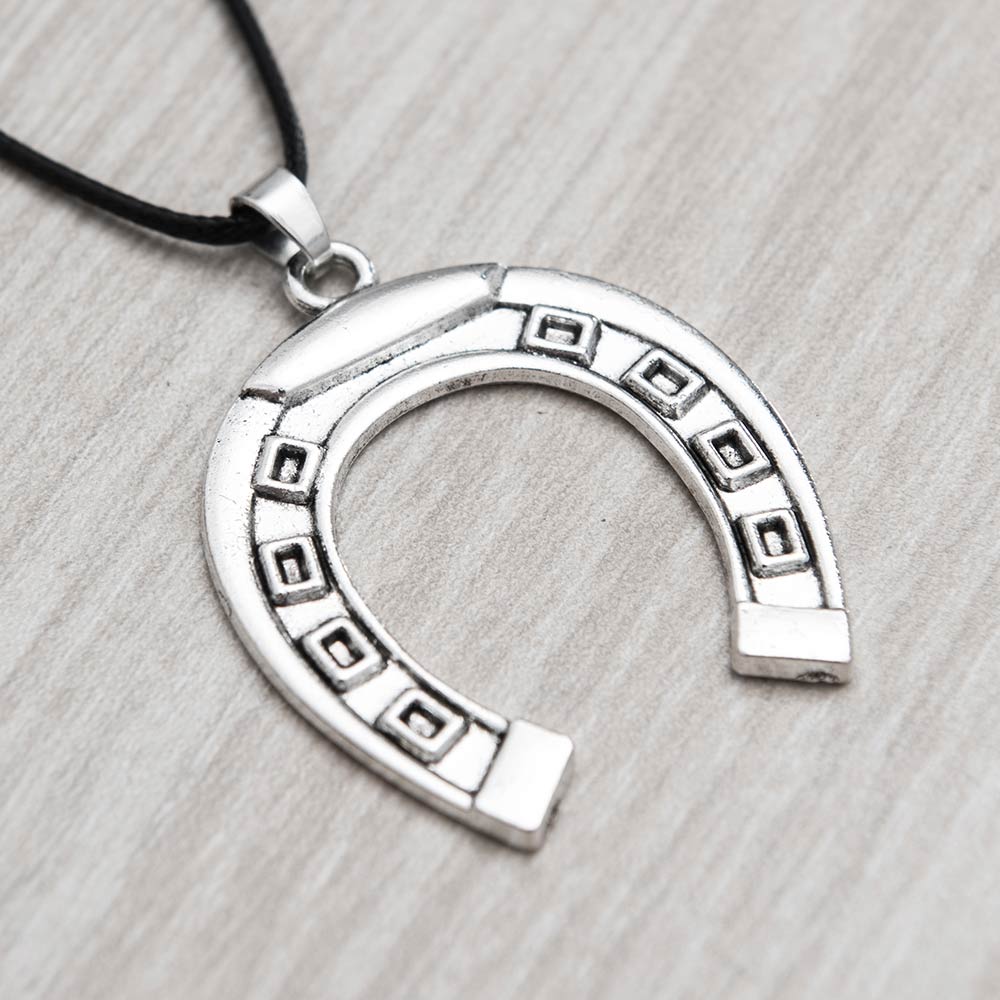 Mini Air Compressing Pump For Cars
Every car owner has dealt with the flat wheels at some point in their life. And it's really frustrating, especially when you're out in nowhere and don't even have an extra tire to change. These moments are a pure nightmare. To get rid of these situations, we're introducing this amazing mini air compressing pump, which will literally save your day if you suddenly face a flat wheel problem. It's very easy to use. All you need to do is plug the pipe to your flat wheels and the other one to your car, and switch the button on. It's that easy to do and you can take it anywhere you want with you. Flat wheels won't be an issue anymore.
Material: Metal + Plastic
Power: 12 V
Size: 180 x 65 mm
Quantity: 1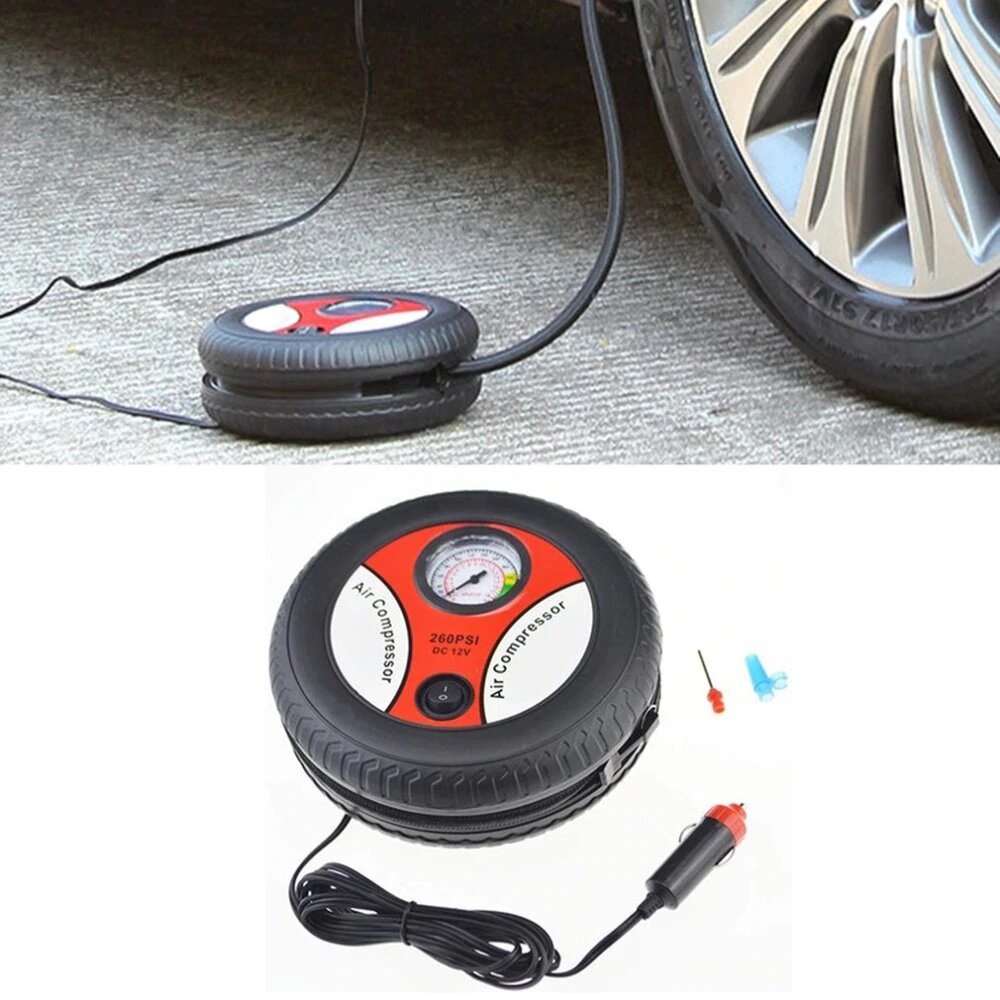 Driver Vibrating Alarm
How many times do you actually drive home late at night because of work? Probably many times. And sometimes, it just gets really hard to stay awake while you're driving at midnight or near that time. And this drowsiness can cause serious accidents. That's why you need this life-saving vibrating alarm that will keep you awake while you drive. Just plug it to one of your ears. It'll instantly ring the moment you lean your head down to a certain angle that will keep you awake while driving and help you get back to your home safely. This is a must-have product every car owner or driver should definitely own.
Material: Plastic + Rubber
Size: 75 x 50 mm
Quantity: 1 vibrating alarm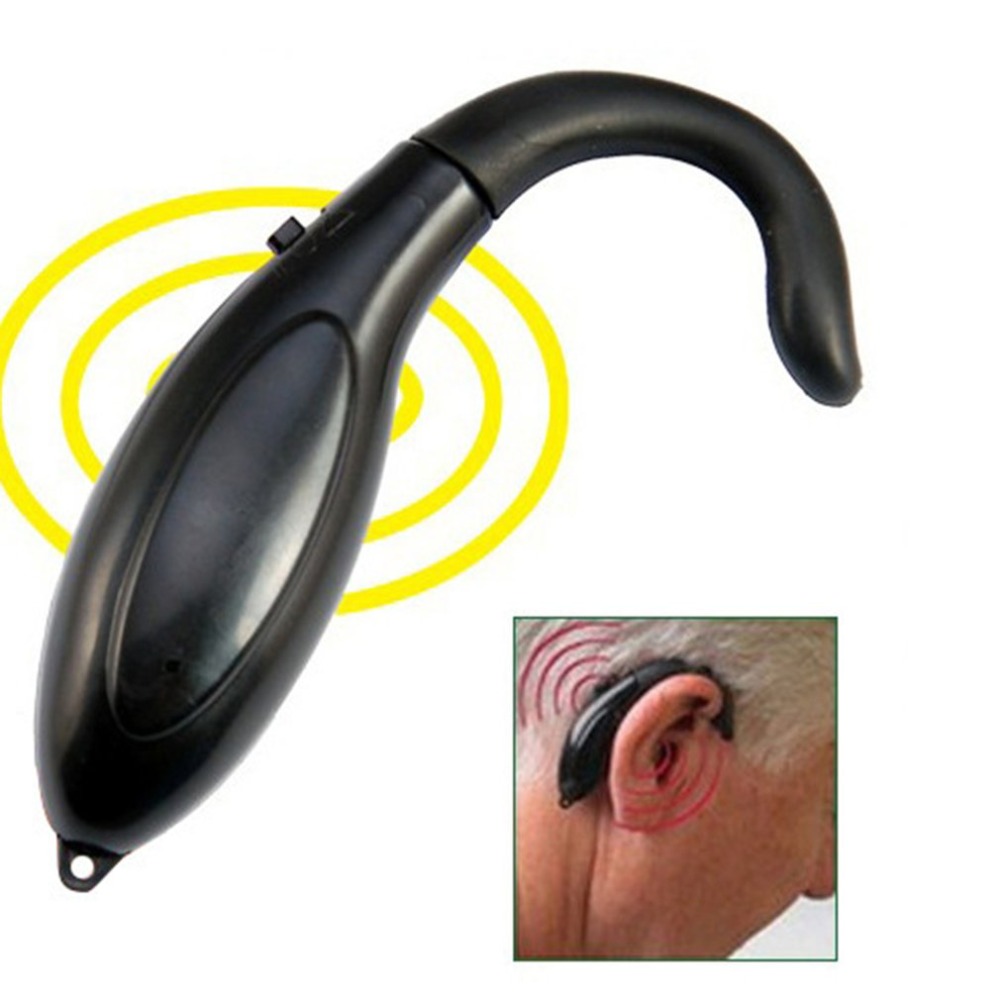 Car Air Freshener For Air Vents
Let's get real. Nobody actually loves to get in a car that smells like your week old unwashed socks. That's why it's your responsibility to keep your car clean and fresh. Otherwise, your date might just stop picking up your phone. So, to avoid these unfortunate situations and make your car fresher, you need to have this car air freshener for air vents. It comes with a beech wood-patterned design and spreads mesmerizing fragrance that will make your car a peaceful place. You can even choose from your choice of fragrances, such as ocean, nature, or cologne. Just hit the red button below and make your car an amazing place.
Material: Wood + Plastic + Silicone
Diameter: 40 mm
Color: Beige and Brown
Quantity:

1 perfume clip
3 scents( Ocean, Nature, and Cologne)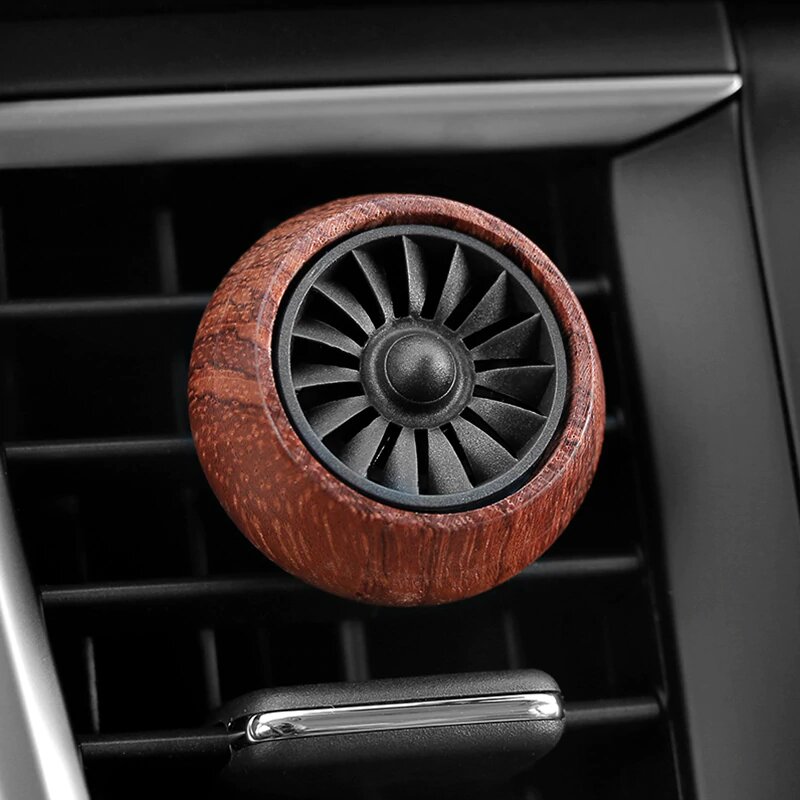 Universal Phone Holder For Cars
Sometimes, when we go to a new location, we desperately need to use a map application to reach our destination quicker. Because come on, asking people for direction in every turn is just not practical. And you need to use your phone for this. But you can't hold your phone in one hand and drive. It's just too dangerous.
That's why we're introducing this amazing universal phone holder for cars that will hold your phone the dashboard for you so you can get to your destination fast. As it's universal, any smartphone will fit with it. And thanks to its 360-degree rotation feature, you can keep your phone at any angle you feel right.
Material: Silicone + PC
Non-toxic
Quantity: 1 Car Phone Holder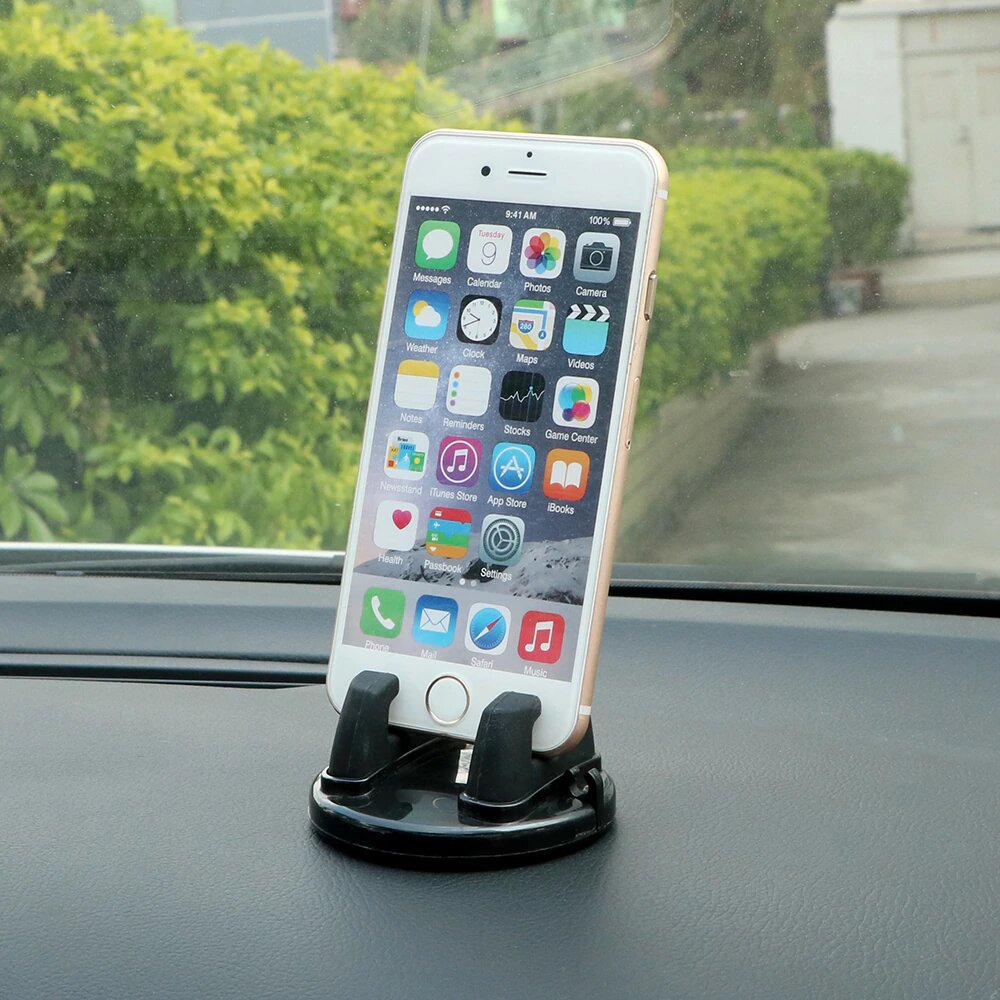 Hanging Car Air Freshener
You already know why you must have an air freshener in your car. But what if you could use your air freshener like a stylish ornament for your car too? Well, now you can. With this amazing hanging car air freshener, you can finally keep your car fresh and clean while making your car's interior way more beautiful. All you need to do is hang this air freshener to the rearview mirror of your car and let it spread its bewitching scent. Also, it comes with a number of different colors and fragrances so you can pick the best one for you.
Material: Glass
Size: 10 x 5 x 2.5 cm
Quantity: 1 Hanging Car Air Freshener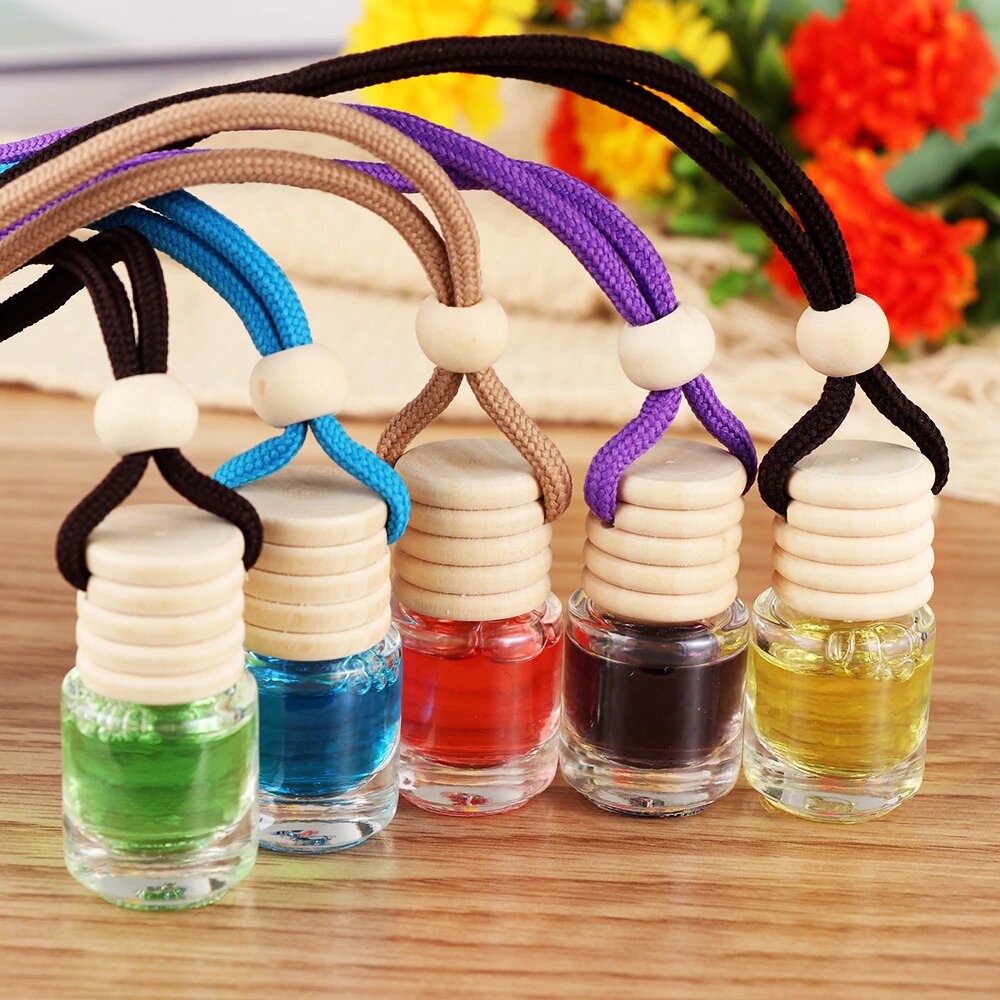 Mini Car Dent Remover
When you drive a car for a long time, smalls dents here and there are inevitable. You can't escape from them and they'll come back time after time and make your car look bad. Now, you can't possibly take your car out to a service center every time your car suffers from a dent. It'll make your pocket empty quicker than a raging wildfire. That's why you need to get this mini car dent remover that will take care of all the small dents of your car.
Just stick it to the middle of the dent and turn the nob of its handle. Just a few turns and your dent will go away. It's as simple as that. And it'll definitely save you hundreds if not thousands of dollars of car servicing charges.
Material: ABS + Rubber
Diameter: 5.5 cm
Quantity: 1 Mini Car Dent Remover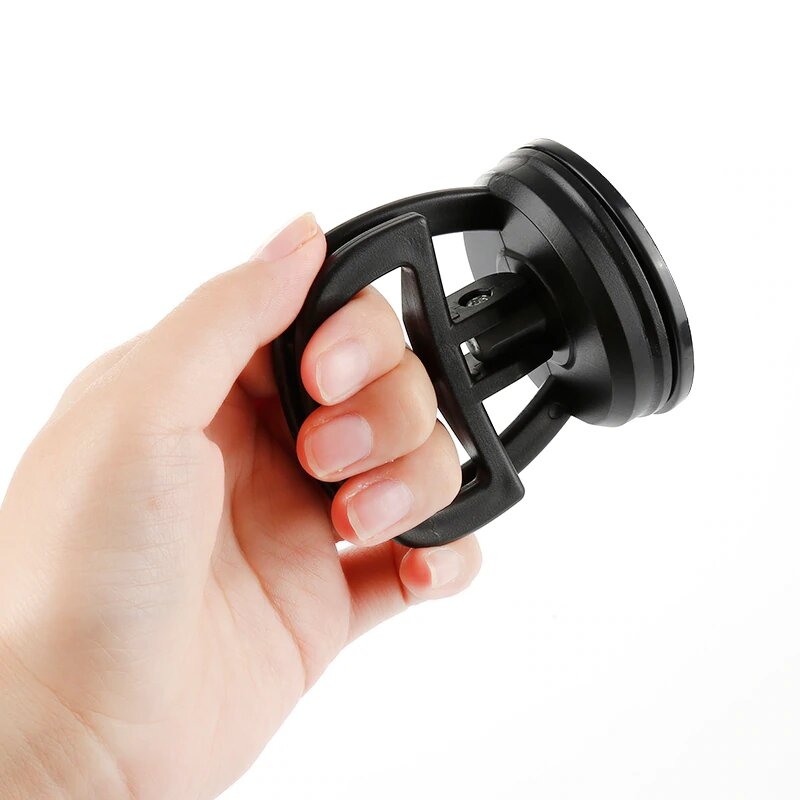 Artful Vinyl Car Stickers
If you want to decorate your car's outer body a bit, then there is no other better option than a car sticker. It just makes your car look infinitely amazing. But these stickers normally don't last long and damages your car's color. But that doesn't mean you can't use stickers on your car. You just need to find the right one. And with these artful vinyl car stickers, you can decorate your car with various colors and designs. Plus, it's made of the matte vinyl, so it will not damage your car and will stay for a long time. So, ready to make your car even more attractive?
Size: S/ M/ L
Material: Vinyl PVC
Quantity: 1 Sticker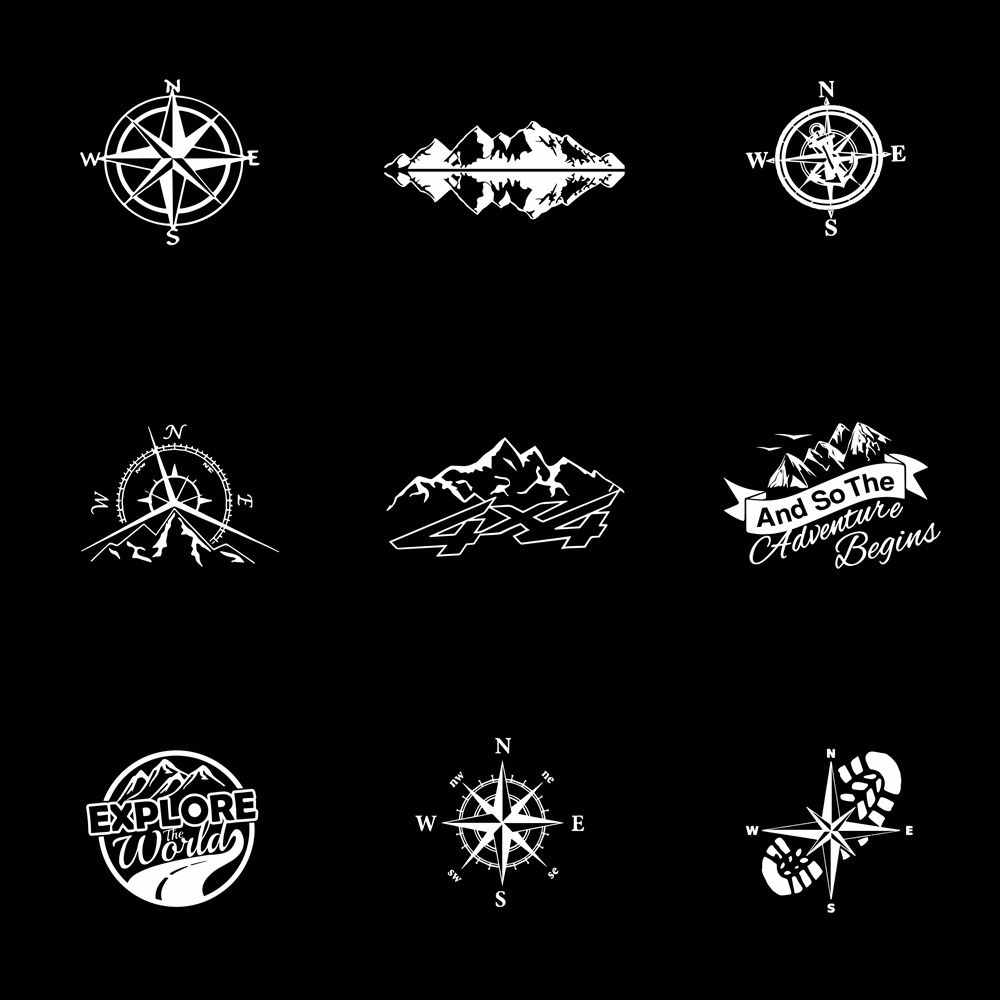 Multi-Color LED Interior Lighting Kit For Cars
You have probably felt the urge to party right in your car even before you get back home. Or probably you're just on a long drive with your soulmate far away from the city and now you want some colorful lights to party. Now, you can finally do all these things without much fuss thanks to this LED interior lighting kit for cars.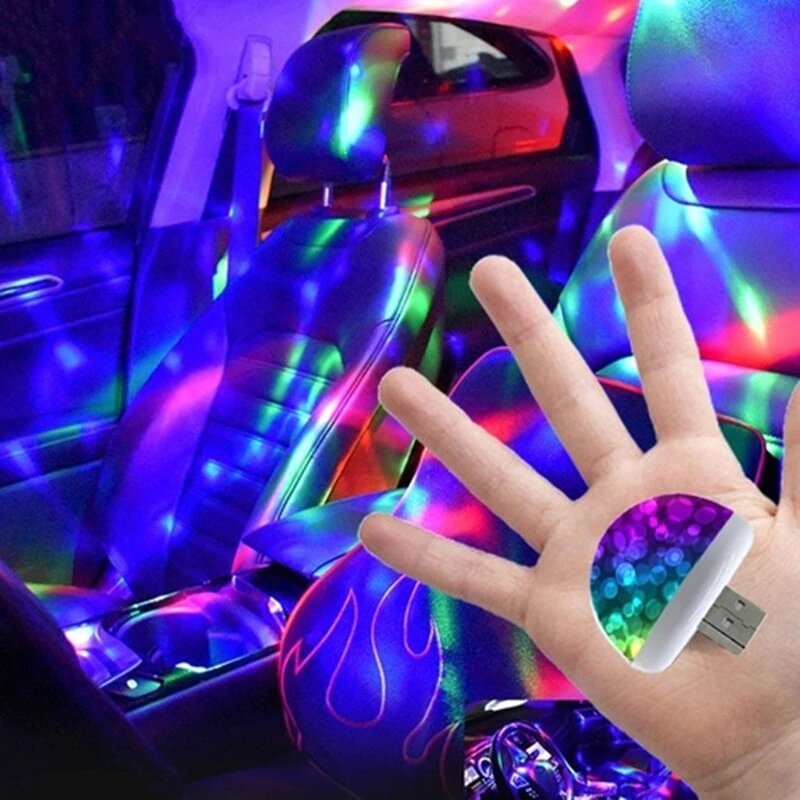 This portable and small device emits lights of multiple colors that will make your car experience fun. It's easy to carry and use. Just plug it in with your car or laptop with the help of a USB port and switch it on. It'll turn your car into such a place that will make your heart dance and you'll definitely have a good time.
Material: Plastic + Stainless Steel
Size: 4.3 x 4.1 x 4.1 cm
Quantity: 1
Skydive' Silhouette Vinyl Car Stickers
Decorate your car with these branded 3D skydive stickers. Made from high-quality vinyl material that acts as a reflector too. Additionally, they are durable as they do not fade away easily on rainy or sunny days. These can also be used for windows, doors, etc. Moreover, there is a wide range of colourful patterns and designs to choose from.
10Pcs Effervescent Car Cleaner Tablets
Here is a powerful cleaning agent that is non-toxic, eco-friendly and contains no fluorescent agents. To use you have to put 1 tablet in 4 litres of water and can effectively clean and lubricate the windshield, windows, kitchen and toilet tiles, wood polish with no side effects. A completely safe solution for long term hygienic purposes.
12V Meter Oil And Water Temperature Sensor 1/8 NPT
This prime requisite of a driver is compatible with Honda Automobiles. This helps you to get an accurate reading of oil and water temperature in your vehicles to regulate the fuel injection. Its size is ⅛ NPT and 12V is required. It can detect the temperature between 20 -170 Degree Celsius. This product is advised for safety and maintenance.
12V Safe and Durable Electric Lunch Box
After going for a picnic, do you wish only one thing that your food in the lunch box should be hot? Wish is granted with this product. It is easy to plug in your car adapter and due to low voltage, it does not overheat the food. It is made from high-quality and eco-friendly plastic to serve you warm food.
2pcs Car Mirror Protective Waterproof Film
Rainy days are bad days for motorists. But with this product even in heavy rain, you get a clear view on your side or rearview mirrors. This is not only waterproof but also anti-fog and dustproof as it is made from the best quality PVC material. Furthermore, it comes in a universal size to fit each kind of car mirror.
2pcs Car Wheel LED Light
Add glamour to your favourite car or bike with this easy to use LED. It not only modifies your car's look but also keeps you visible in dark nights. With a universal fit option, it comes in pink, blue and green colours. Its awesome feature is that it automatically turns on when the car is running and turns off if the car stops.
2Pcs/Set Cute Cartoon Silicone Key Chain Caps
Cuteness overloaded! Now, adorn your keys with these caps for easy identification. They are carved out of soft silicone material and are flexible and durable. They fit the key of width less than 2.55 cm. There are a variety of cute characters, colours, designs to choose from to accessorize and beautify your keys.
3.1A Dual USB Car Charger
Charge your smartphones, tablets, cameras and whatever device you use while travelling with this easy-to-use charger. It has steady 15W output and short circuit protection for safe use. Also, it charges the devices faster and has a LED display. And the two USB ports make it more convenient. It deserves to be in your collection.
Artful Vinyl Car Sticker Accessories
Customize your vehicle in an artistic way with these high-quality stickers which are made from nontoxic Matte vinyl and come in small, medium and large sizes. They do not damage the surface plus they remain the same with the same shade over time. You can pick your most-liked from a wide range of colours, prints, and designs.
Authentic Sheepskin Car Stretch-on Steering Wheel Cover
Gift yourself this premium soft wool-cashmere cover to make your hand feel more relaxed, warm and comfortable while driving. In addition, you will be able to protect your steering wheel from damage and dust. It is elastic in nature, thus it will fit all steering wheels easily. And vivid colour options are available to match your car's theme.
Automobile Magnetic Car Cover
We know how much you love your car. To protect your dear windshield from sun, rain, snow, dust you need a top-quality product. During strong winds, you may encounter difficulty to wrap your windshield, but you can fix this cover using 6 magnets that stay in place. It comes in 210cm * 125 cm size and made from Polyester Fabric.
Baseus Car Air Purifier
Not just an air purifier but also an air freshener. And it is quick at work, as it removes odour and boosts air circulation faster. Protect your family's health with this purifier which is simple in design but efficient in work for up to 3 years. Made from ABS and naturally activated carbon crystal for a fresh and healthy car ambience.
Braid On Car Steering Wheel Cover
Give a fashionable touch up to your car's interior with this car steering cover. Even it supports the firm grip for better control and with its anti-skid lining, you can protect your steering wheel from heat and scratches. It is made from high-quality faux leather and is easy to clean. And comes in different colours.
Car Accessories Engine Warehouse Cleaner
Keep your car accessories and engine brand new always and that too in a very simple way just dilute this cleaner in 8 ml water, shake well and spray on the area you want to clean. It can also be used for window cleaning. You need to use a brush or a sponge to clean the dust or oil.
Car Charger For Mobile Phone
A completely fascinating product which is smaller than your thumb still you can charge 2 phones simultaneously. Plus it charges 80% in just 45 mins. In addition, it is compatible with any Android and iOS mobile phones. And it is a completely safe option. That's why a perfect car product to buy for more ease of travelling.
Car Interior Molding Trim Strips
Create a dynamic decoration in your car with these strips made of versatile materials (PVC). They are completely easy to install and shiny and reflective plus they reduce sound because of rubber at the bottom. They are available in blue, silver, gold, purple and red colours. The length is 5 m and is easy to cut and flexible.
Car Ornament Universal Phone Holder
A stylish phone holder right at your front on your dashboard is a must. Here we bring the right product for you which is made from Plastic fibre and Silicone, thus it is non-toxic and safe to use. It can hold any kind of cell phone and can rotate at 360°where you can put your cell horizontally or vertically.
Car Seat Hanging Storage Organizer
What can be better than this? This organizer provides a mobile phone bag, an umbrella bag, a paper bag, 2 water cup bags, an iPad bag, and a convenient workbench. You can also write on this workbench hassle-free. You can keep your important stuff properly by installing this into your car and it is made of PU leather.
Car Seat Interiors Cleaner
For some people, their vehicle is their second home. For others, it is their luxurious possession. And it will not look good without proper hygiene. For your help, here is an effective cleaner ideal for car roofs, car floors, car seats, and also for household furniture. It will be ready to use after diluting its 1ml with 8ml of water.
Car Steering Wheel Cover
Make an update to your car's interior with this super quality cover made of PU Leather. It is available in black, beige, grey and red colours and fits most of the standard steering wheels. Apart from beauty, it provides a relief to hands by minimizing the stress on hands because of long hours of driving.
Car Tow Strap Nylon
For those unwanted emergencies, we must be prepared. As this is an emergency product you can expect the optimum quality and strength from it. This can bear 2 tons and is made up of Nylon. It is available in black, blue, Purple, Red, Orange, Green, and Yellow colours and comes in the size of 220 mm x 49 mm.
Cartoon Boy Hockey Player Car Sticker
Are you a sports lover? Show off your sporty spirit with this handsome glue sticker which you can stick easily to your car or bike. It is made up of PVC in the size of 12.7cm * 10cm and is painted in attractive colours. It will be a perfect piece for the car decor of the sport's theme.
Classic Russia Hockey Team Car Sticker
Stay close to your favourite things, because they always lift your mood. If you love sports, here is an attractive glue sticker ideal for your car, bike or any metal surface. There is a PVC decal to withstand heat and its dimensions are 13cm x 13cm. It is easy to place and pleasing to see.
Coins Storage Box Pocket Telescopic Dashboard
Keep your coins in an organized way using this storage box which looks classy and can hold a dozen coins in large storage compartments. It is made compact in size of 11.5cm x 5cm x 16cm from ABS(plastic fiber) material. There is a clear division of compartments for ease of use. You can place it on the dashboard.
Concentrated Window Wiping Bar
You should clean your car window to reduce friction between the window glass and the wiper. To assist you here is a window wiping solution. It will not only reduce the friction but will also help you to keep the germs off your window. This lubricant is one of the IMP necessities for your car's cleanliness.
Cone Shaped Foam Sponge Polishing Pad For Wheels
Now you need not visit the car wash service frequently. With the tapered design of this product, you on your own can clean and polish your wheel completely. This is made from Sponge and Plastic and comes in a blue colour. Additionally, this is durable specially designed to clean wheels only. Thus, no compromise with your car's complete hygiene.
Cute Cartoon Car Safety Seat Belt Cover Shoulder Pad For Children
Surprise your kids with these adorable seat belts and then watch them delighted. What a great time that would be! They have soft padded fabric for your child's comfort and they come in vivid colourful cartoon characters to choose from. Just you have got a great gift idea as well. And most importantly, they promise security.
Dermay Brand Leather Universal Car Steering-wheel Cover
: Give a sophisticated look to your steering wheel with this durable leather cover. Microfiber leather brings comfort in hands while driving. It is skidproof and comes in a specific size that suits almost all kinds of steering wheels. It is mainly available in Black, Blue, Orange, Red, Purple, White, and Yellow colours to match your car's interior theme.
Digital Auto Air Fuel Ratio Gauge
This advanced product is compatible with Honda's cars and bikes. It monitors the oxygen sensor's voltage output along with water temperature, oil temperature, and oil pressure. This is made from Aluminum and the size is 37mm. It is very useful for those who use their vehicle more frequently to always stay updated about necessary readings.
Digital Car Air Fuel Ratio Gauge
To know the readings of the ratio of air-fuel in the internal combustion engine this gadget helps you perfectly. It is compatible with 12volt gasoline vehicles. For convenience, it shows both analogue and digital output on the LED screen. It is made from ABS and comes in a size of 52mm. It is placed in the front part of the vehicle.
Extra-Large Car-Washing Sponge
Your massive vehicle needs a massive cleaning product. Here is a perfectly suitable sponge for car washing with its absorbent feature. And it's anti-abrasion feature makes it completely easy and comfortable to use, which benefits hands and also protects the car from scratches. It comes in the size of 6.7in x 4in x2.7in.
Kids Baby Head Support Holder Sleep Belt
This child safety product prevents the baby from leaning forward while sleeping in a seated position. It is soft in texture as it is made from cotton and adjustable to use for car seats or strollers. Its size is 30cm x 8cm x 70cm. It comes in cute different colours and designs so your kids are going to like it.
Magnetic Car Phone Holder
No mobile phone holder can be better than this one. With its adjustable 360-degree rotation, it is suitable for most of the cars. It is made up of high-quality alloy and does not affect the signal strength of your phone. With its strong magnetic force, it can also hold tablets and GPS and stick to the surface easily.
Multi-Colour USB LED Car Interior Lighting Kit
Create a fun moment inside the car with this portable LED kit. It is a simple plug and play device which uses a USB port and is made from plastic and stainless steel in the size of 4.3cm x 4.1cm x 4.1cm hence it is space-saving too. Never get bored in traffic or solitude, just try this kit.
Pet Car Seat Cover
You love your pet and your car equally, right? So keep both of them close to you. But what about the scratches, fur, muddy paws, and lingering stain and odour? To protect all these here is an eco-friendly and waterproof seat cover which also has a non-slip bottom and for the cover's cleansing, you can wash it by spraying water.
Portable LED Disco Stage Light
Now make your car your party spot with this Crystal Magic Ball LED Stage Light. It is compatible with Android and Apple phones using the USB port. And also has a voice-activation feature and self-propelled mode. It is made from heat-dissipating material and is long-lasting. You get 1 Magic Ball and 1 USB adapter in the pack.
Professional Magic Car Scratch Repair Pen
Don't just heal scratches but now you can beautify them with this magic pen. The ink is bright and long-lasting and available in various colours. The pen is made up of metal. Ink is waterproof and heat-resistant, perfect to add art on your car, in addition, it can also be used on paper, wood, glass, stone, and rubber.
Reyann Safety Seat Belts for Pregnants
A safe and comfortable seat belt is a must for pregnant moms for a healthy driving experience. It is easy to install and also reduces pain for people who are having abdominal or stomach surgery. As it is made up of Plastic and Nylon in size of 185 cm * 3.8 cm. It also safeguards the health of unborn babies.
Superhero Head-Shaking Auto Dashboard Toy Car Accessories
Start your everyday journey to the office with these cute companions to give a cool start to your day. They are multi-purpose, heat-resistant and non-toxic car ornaments which also hold the phone for you. These are made from Plastic Fiber and have a height of 12cm. They will look great on your dashboard and their colour doesn't fade away.
Window Cleaner Brush Kit
With this handy kit, you can easily remove dirt, dust or finger marks from your car windows and windshield. It is easy to use, effective and comes in ergonomic design. It is made from non-scratching material and can also be used for home mirrors. You get Sponges, Cloths & Brushes in a pack which is easily washable.